Treating sick and injured pets with diagnostics.
Specialized tests for your pet may be required for preventative screening (or when you sense something is not right with your dog or cat). South Arbor Animal Hospital is equipped with a wide range of diagnostic equipment including radiology and an onsite state-of-the-art laboratory to help aid our veterinarians in the diagnosis of many medical conditions.
Our in-house laboratory facilities provide serum chemistry, hematology, serology, urinalysis, and parasite testing. We also utilize commercial veterinary laboratories for specialized diagnostics and consultations.
Learn more about our diagnostic services here: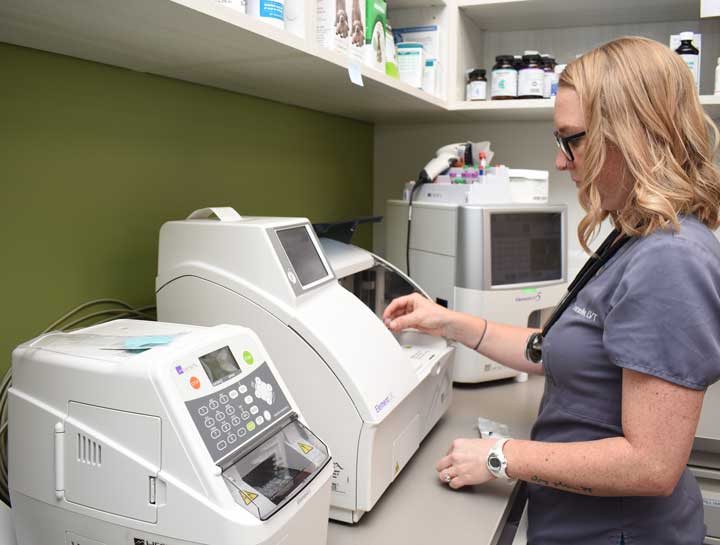 Digital x-rays assist in diagnosing illness & injury.
A non-invasive way to diagnose sick & injured pets.